There is a wave of newly found optimism in the air. The political stability, the economic reforms and the overall positive developments globally have all contributed to a renewed vigor in the business environment. While the vision and expectations of many businesses want to transcend all barriers, challenges on the ground however, remain. We combine our unique strengths of assessing a fiscal situation, reorienting business wherever necessary and above all raising resources for businesses to take advantage of this favorable economic cycle. Our more than three decades of experience,
we are reasonably confident of arranging capital availability of the right kind and at the right time.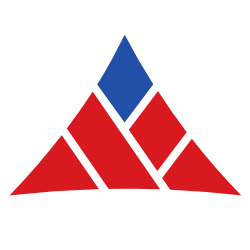 About Us
Headway Capital Advisors Limited is one of the leading Investment Banking and Management Consulting and outfits in India. Our partners and associates have more than ten decades of combined experience, which includes hands on experience of heading and running companies and much of it lies in steering companies in difficult situations and markets. While we primarily focus on mid-market companies, we are sector agnostic and remain interested in all size of deals. Apart from fund raising services, we provide valuable insights to senior management for corporate strategies including cost optimization, restructuring and stressed assets management.
Team
Ram Kanoongo

Managing Director

Mr. Kanoongo has more than 30 Years experience in a wide spectrum of services as Merchant Banking, Investment Banking, Primary and Secondary Market operations, Wealth Management, Risk Management, Loans syndication and advisory services in the field of Finance, Admin and HR. He is a qualified CA and carries a Diploma from IIM.

Harshal Gunde

Director

Mr. Harshal Gunde has over 15 years of experience in Environmental & Civil Engineering. He is a Civil & Environmental Engineer from IIT Mumbai. He is an expert in Sustainable Development and Renewable Energy. Harshal has global experience and has worked on projects in the US, Canada, Europe and Africa. Some of the diverse projects he has successfully managed include Solar PV and Solar Rooftop, projects on waste management and Carbon emissions survey and design of mitigation strategies.

Anuj Bajpai

Vice President

Mr. Bajpai has more than 18 years of professional experience in the areas of Financial Services and Business Development. He has worked extensively in the areas of Private Equity, Venture Capital and Start-Up Investments and has also done assignments on Structured Finance and Debt Syndication. He was earlier associated with many a reputed industrial conglomerates like TATA, Godrej and Lalbhai. He is an MBA from ICFAI and also a B.E. in Electronics and Power Engg.

J L Jain

Asst. Vice President

Mr. Jain has more than 15 years of experience in Legal and Compliance areas. He has tremendous experience understanding legal issues in restructuring of non-viable and financially weak companies. He also understands the Regulatory issues relating to reverse mergers and re-listing .He is a graduate in Commerce and Law from Mumbai University.

Shailesh Desai

Asst. Vice President

Mr. Desai has more than a decade of experience in Financial Services, Legal, Due Diligence and Compliance. He has a wealth of understanding in the intricacies of financial services and specializes in the secondary market related businesses of Investment Banking. He is a graduate in Law from Mumbai University and has a Masters in Business Administration in Human Resources.

P K Shishodiya

Advisor

Mr. P. K. Shishodiya is a and fellow member of The Institute of Chartered Accountants of India and has an extensive experience of more than 30 years. He is well-known across Central India for his consultancy services in the field of Public Issues, Project Finance, Audits and allied services. He has been associated with number of renowned Companies since many years. He has worked with several reputed manufacturing companies and also has a good repute amongst the professionals and CA fraternity.

V Swaminathan

Advisor

Mr. V Swaminathan has more than 25 years of experience in Financial Services, Merchant Banking and Debt Syndication. He has successfully raised funds of more than Rs.1500 Crores for many renowned corporate groups in India such as DCW, JK Group and Jindals, from the public equity markets and the debt markets. He has also worked with various large and mid-size corporate in Real Estate, Infrastructure etc. for raising funds from various Commercial Banks and Financial Institutions. He has also advised several companies on Takeovers and M&As.

Anjan Ghosh

Advisor

Mr. Anjan Ghosh is a Chartered Accountant with more than 15 years experience in various functional areas such as Project Finance, Debt Syndication, M&A and Restructuring. He has immense experience in the Real Estate and Infrastructure sectors as well as in basic industries like Leather, Steel and Petrochemicals.
Services
Strategic Advisory
Mergers and Acquisitions
Structured Finance
ICD and Working Capital Finance
Private Equity
Project Appraisal and Finance
Corporate Restructuring
Debt Syndication
Contact Us
Headway Capital Advisors Ltd.
1006, Raheja Centre, 10th Floor,
Nariman Point, Mumbai - 400 021.

Phone: +91-22-6610 7430/31
E-Mail: info@headwaycapitaladvisors.com
Scroll